Grants and Community News 19 May 2023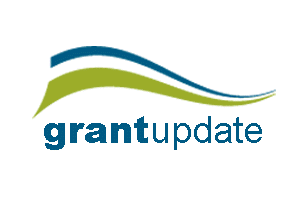 Community Councillor Grants – Fund now open!
This year's Community Councillor Grant (CCG) scheme is now open!
Each of our 42 Councillors has £1000 to distribute to local projects!
To apply online, or to see details of previous successful applications, visit our website: Community Councillor Grants (CCG)
Please feel free to give us a call on 01271 388253 to discuss any projects before submitting your application.
Fund deadline fast approaching: Community Development Fund
The Recovery Devon 2023 Community Development Fund is open for applications – – although the deadline for applications is Sunday 21st May 2023 at 9.00am.
Awards from £50 to £750 are available for projects by anyone who is passionate about creating opportunities for recovery, in interesting and 'out of the box' ways. They welcome any innovative, recovery-focused project ideas that would benefit from a small amount of financial support. Project leads can also make use of our community development expertise.
They encourage those with lived experience of mental health struggles to apply, especially if it's something that will also help your own recovery. You do not need to have had any experience with running projects before, if this is your first venture in setting up something in your community then Recovery Devon can offer connections and resources to help.
Further information, along with how to apply, can be found on their website: recoverydevon.co.uk/2023
Wolfson Foundation's Older People Grant programme
The Wolfson Foundation's Older People Grant programme supports UK registered charities and local authorities which provide care and services for older people, particularly if they have a neurodegenerative condition, such as Parkinson's Disease, spinal muscular atrophy or Alzheimer's, or are socially isolated.
Projects should be for a new building, refurbishment work or equipment that leads to one or more of the following aims:
Improved financial stability of the organisation
Improved quality and range of services, and/or
Increased access to services for new and existing users
Applying organisations should:
Be a registered charity or a local authority,
and, if applicable have at least a 'Good' rating from a regulator such as the Care Quality Commission (CQC).
The minimum grant available is £15,000. Grant awards are normally in the range of £20.000 and £75,000. Please note that there is a matched funding requirement for projects with a total cost of over £50,000.
The Foundation has a 2-stage application process with the following key dates:
Opened to Stage 1 applications on Sunday 14th May 2023.
2. Stage 1 application deadline: Saturday 1st July 2023 at 23:59.
3. Stage 2 application deadline: Friday 1st September 2023 at 23:59.
4. Funding decisions: December 2023.
Further information, guidance and details about how to apply is available on the Wolfson Foundation website.
Torridge launch Town Centre Beautification Scheme
Torridge District Council has announced a new scheme to support local independent businesses (within the TDC area) with grants of up to £1000 available to help improve or repair shop fronts or other potential "beautification projects" within town centres. The funding has been made available as part of the money allocated to Torridge under the UK Shared Prosperity fund, with a 50:50 match funding arrangement. Under the scheme the council will contribute up to 50% of a project's total cost with the business at least matching the Torridge grant contribution.
The funding is aimed at encouraging the creation of more attractive town centres and enhance the character of the towns across the district. Proposals will be marshalled under the umbrella of the councils "beautification project," with the aim of making town centres more attractive and increasing footfall, whilst encouraging new businesses and projects to open up within the town centres.
The Council has set a deadline of 7th June 2023 for the receipt of applications and would like to hear from businesses in Bideford, Northam, Westward Ho!, Appledore, Great Torrington and Holsworthy. Any projects will need to fit in with the local aesthetics of the area and take into consideration other aspects such as conservation areas. All projects must be completed by October 2023 and as examples might include replacing shop fronts, windows doors and guttering, painting of existing shop fronts, replacement signage, or town centre art projects.
For more information on eligibility please contact Kirsty Defranceski (Town Centre Project Officer) at Torridge District Council on 01237 428919 or email economic.development@torridge.gov.uk if you would like to discuss the scheme further.
Or visit Torridge.gov.uk/self-service to apply online
Community Fridge Grants – Hubbub
Community Fridges bring people together around good food. Across the UK they are reducing social isolation, increasing access to skills, sharing knowledge and repurposing fresh (surplus) food.
The funder knows that many groups want to do more, and so in partnership with Starbucks they are offering £7,000 (per group) in funding for up to 50 Community Fridge feel free to apply.
Deadline for applications is 31 May 2023. To apply visit Hubbub.org.uk/community-fridge-funding
That bit at the end…!
Exmoor Open Water Swim: Embrace The Wild
Exmoor Open Water Swim is offering 100 free charity places for this year's swim but you need to be quick! The free charity tickets will only be available from 0800 on 20th May for 48 hours before tickets go on general release.
All you need to do is log on to exmoorswim.co.uk at 0800 on 20th May, sign up and pledge to raise £200 for local environmental charity Plastic Free North Devon – but you've only got 48 hours to do so! Fundraisers will receive a complimentary Exmoor Swim t-shirt as well as being entered into a prize draw to win a dryrobe®. General tickets will go on sale at 0800 on 22nd May.
The Exmoor Open Water Swim takes place at the beautiful Wimbleball Lake on Sunday 24 September and is said to be one of the friendliest and most inclusive open water swims around. Since its inception six years ago the event has become a firm fixture in the open water swim calendar. Its goal is to give everyone the opportunity to dive into nature's wild embrace and swim in this incredible setting in the heart of Exmoor, no matter what your experience.
Swimmers can choose from four distances. Whether you're taking part in your first open water swim or you're a more experienced athlete looking for a real challenge, there's a distance for you.
Distances include 6km, 4km and 2km where swimmers, in a wetsuit or skins. The 1km swimmers can enjoy the event's non-competitive course which is a truly accessible swim distance for all ages, experiences and abilities.
In contrast, the 6km elite course is for those looking to really challenge themselves. They will swim one lap of the 4km course and one lap of the 2km course and must be able to swim at the faster pace of less than 28 minutes per mile equivalent in a pool to participate.
While there are medals for those who come in the top three for their age groups, and participation medals for all, the majority of swimmers will simply be challenging themselves to participate in a safe and friendly open-water swimming environment.
The Exmoor Open Water Swim, in association with dryrobe® and the event's other sponsors, 79 Group and Ninety One, is also delighted to announce that 100% of the profits from the swim and the Croyde Ocean Triathlon will go to charity.